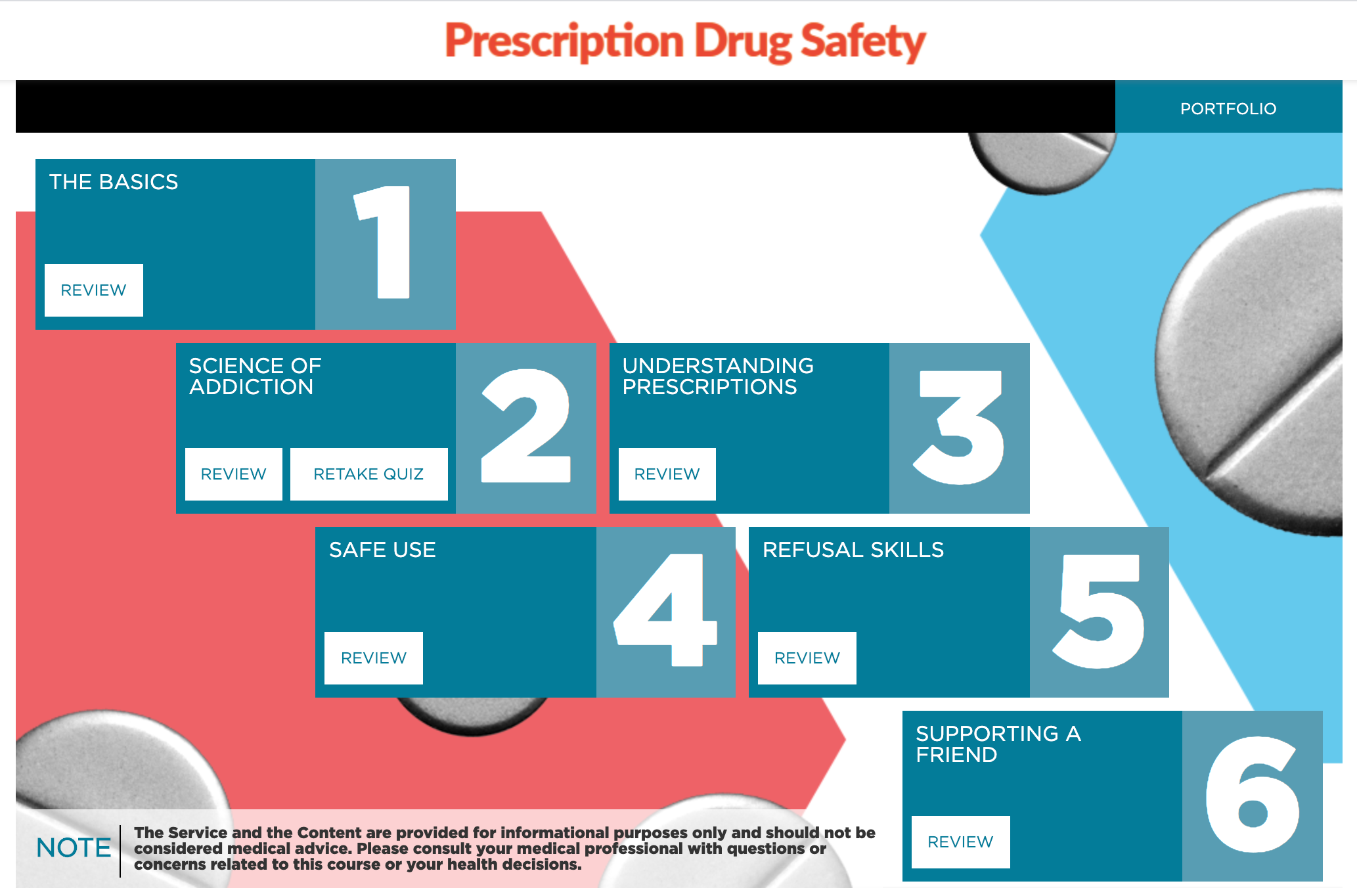 [Dallas, TX] (February 7, 2020) – Drug Prevention Resources (DPR), a community- and school-based agency working to prevent youth substance use disorder and build healthy, drug-free communities, announced today that it received a grant from the AmerisourceBergen Foundation, a not-for-profit charitable organization focused on supporting health-related causes that enrich the global community. The grant will enable DPR to offer the digital course Prescription Drug Safety to high schools in communities across North Texas, including those in Dallas, Ellis, Navarro and Rockwall counties. The funding is provided as part of the AmerisourceBergen Foundation's Opioid Resource Grant Program.  
"We are thrilled to partner with the AmerisourceBergen Foundation to add this prevention tool to the programs we offer high school teachers and students," says Becky Vance, CEO, Drug Prevention Resources. "The Prescription Drug Safety course is top-notch and well received by the schools that have already begun using the program. We hope to teach many, many students about misuse and abuse and to continue to guide them toward making healthy decisions."
The educational initiative will equip high school students with the skills to make safe and healthy decisions about prescription medications and understand the dangers of misusing these drugs. The digital, interactive course was developed by EVERFI, the leading social impact education technology innovator and will be provided at no cost to high schools across select counties in the Dallas/Fort Worth Area. The Prescription Drug Safety course covers topics such as the principles of addiction, proper prescription drug use and disposal, and the medical uses and potential dangers of using different types of drugs, including opioids, stimulants, and depressants without a prescription. 
An important component of the course is teaching students how to deal with situations involving misuse. Through a series of interactive scenarios, students explore the thoughts of their peers and debunk common myths when a classmate offers drugs to help with studying. They also step into the shoes of a student who is asked for their leftover medications — and see the real results of their choices. 
"In alliance with Drug Prevention Resources, we hope to positively impact the lives of those in the Dallas/Fort Worth community and give high schools students the skills to make healthy decisions," said Gina Clark, President of the AmerisourceBergen Foundation. "We remain steadfast in our commitment to provide communities across the country with the critical resources needed to help combat the epidemic of opioid misuse and drive sustained change." 
The AmerisourceBergen Foundation identified and developed comprehensive opioid misuse and abuse initiatives, including the Opioid Resource Grant Program and the Safe Disposal Support Program, to redefine best practices and advance innovative ideas from nonprofits with the goal of improving the wellbeing of communities around the world. Since its establishment, the Opioid Resource Grant Program has garnered significant interest from hundreds of nonprofit and grant-funded organizations seeking support to broaden current efforts toward curbing opioid abuse.
About Drug Prevention Resources
Drug Prevention Resources is an 85-year-old non-profit that excels in prevention education and information dissemination. Its team of educators teach a renowned curriculum that involves a three-step process for learning. When a student has a positive thought, it can lead to a positive action which produces positive feelings. In conjunction with school programs, DPR has several IMPACT community coalitions that connects parents, grandparents and other significant adults who are passionate about the health, safety and wellbeing of communities. DPR also leads the Rural Opioid Collaborative (ROC), a group of community leaders who are concerned about the opioid epidemic and its impact on North Texas. The mission is to bring together all citizens who work and provide services in Ennis, TX, and Navarro County, for the purpose of preventing opioid misuse and overdoses. Learn more at drugfreegeneration.org.
About the AmerisourceBergen Foundation            
The AmerisourceBergen Foundation is an independent not-for-profit charitable giving organization established by AmerisourceBergen Corporation to support health-related causes that enrich that global community. The Foundation aims to improve the health and well-being of its patient populations – both human and animal – by investing in its communities. Through strategic partnerships and community collaboration, the Foundation works to expand access to quality healthcare and provide resources to ensure prescription drug safety. For more information, visit www.amerisourcebergenfoundation.org.
About EVERFI, Inc.  
EVERFI is an international technology company driving social change through education to address the most challenging issues affecting society ranging from financial wellness to prescription drug safety to workplace conduct and other critical topics. Founded in 2008, EVERFI is fueled by its Software-as-a-Service (SaaS) community engagement platform and has reached more than 30 million learners globally. EVERFI powers community engagement in a sustained manner to empower individuals and organizations to make an impact within their communities. The Company also convenes Networks to bring together financial institutions, colleges and universities, and some of the largest corporations to leverage insights and connections to drive impact. Some of America's leading CEOs and venture capital firms are EVERFI investors including Amazon founder and CEO Jeff Bezos, Google Chairman Eric Schmidt, Twitter founder Evan Williams, Advance Publications, Rethink Education and Rethink Impact. To learn more about EVERFI visit everfi.com or follow us on Facebook, Instagram, LinkedIn, or Twitter @EVERFI.
###